He's an existing Sing-a-Ma-Jig who sings "For He's A Jolly Good Fellow" in his tenor vocal range. He is not fanmade.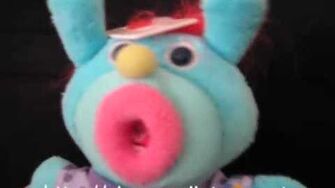 Trivia
This one is the only one whose sign on is "Top of the morning!"
Ad blocker interference detected!
Wikia is a free-to-use site that makes money from advertising. We have a modified experience for viewers using ad blockers

Wikia is not accessible if you've made further modifications. Remove the custom ad blocker rule(s) and the page will load as expected.